About Us
The Spiritual Dynamics Academy exists to help spiritual seekers achieve their purpose in life through metaphysical insights, the development of intuitive intelligence, and the dawning of spiritual enlightenment.

As The Shift to higher consciousness progresses, the veils of mystery are being lifted. Inspiration from higher spiritual realms is now becoming available and easily understandable to all spiritual seekers.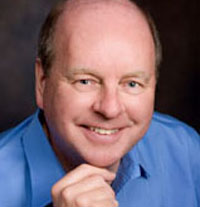 Owen K Waters is a lifelong mystic who started his search for spiritual truths in 1963 when his interest was awakened by an out-of-body experience. After decades of research through deep meditation, he wrote his first book in 2005 called, "The Shift: The Revolution in Human Consciousness." Shortly afterward, he was approached by an angelic being who revealed the answer to the longest-standing mystery in spiritual philosophy, namely WHY the universe was created. He promptly released this information to thousands of his newsletter subscribers and was then offered access to even more information in order to speed up his realization of the answers to the deeper mysteries of life. In 2015, he turned his attention to documenting his collection of realizations for the benefit of other spiritual seekers. His particular contribution is the presentation of the concise definitions and clear spiritual principles which have been revealed to him over the years. These enable other spiritual seekers to step forward with relative ease into a more enlightening and purposeful life in this bright new era.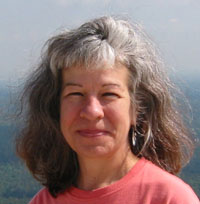 Dreama Vance is a New Reality wellness expert and co-founder of the Spiritual Dynamics Academy. While her insights into spiritual truths are legendary, her specialty is research into effective methods of healing and attaining wellness of mind, body and spirit. After years of exploring healing modalities, she has become expert in three that are highly powerful and effective. Her current research involves tuning into Gaia, the Mother Earth, to discover more about the inner secrets of Gaia's ancient wisdom teachings as well as receiving and documenting information on the New Energy from Saint Germain.
A Dedication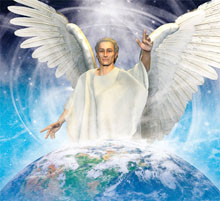 The Spiritual Dynamics Academy was founded on January 23rd, 2013 to honor our primary inspirational guide, the Lord Protector of The Shift, and to serve spiritual humanity in the new, post-2012 cosmic cycles. This archangelic global spirit is the latest addition to the senior ranks of the spiritual hierarchy of ascended masters. He is the senior guide to both Owen K Waters and Dreama Vance and is the primary organizer of spiritual support for their advanced soul access courses.
©2021 Spiritual Dynamics Academy LLC, WY, USA
www.SpiritualDynamics.net